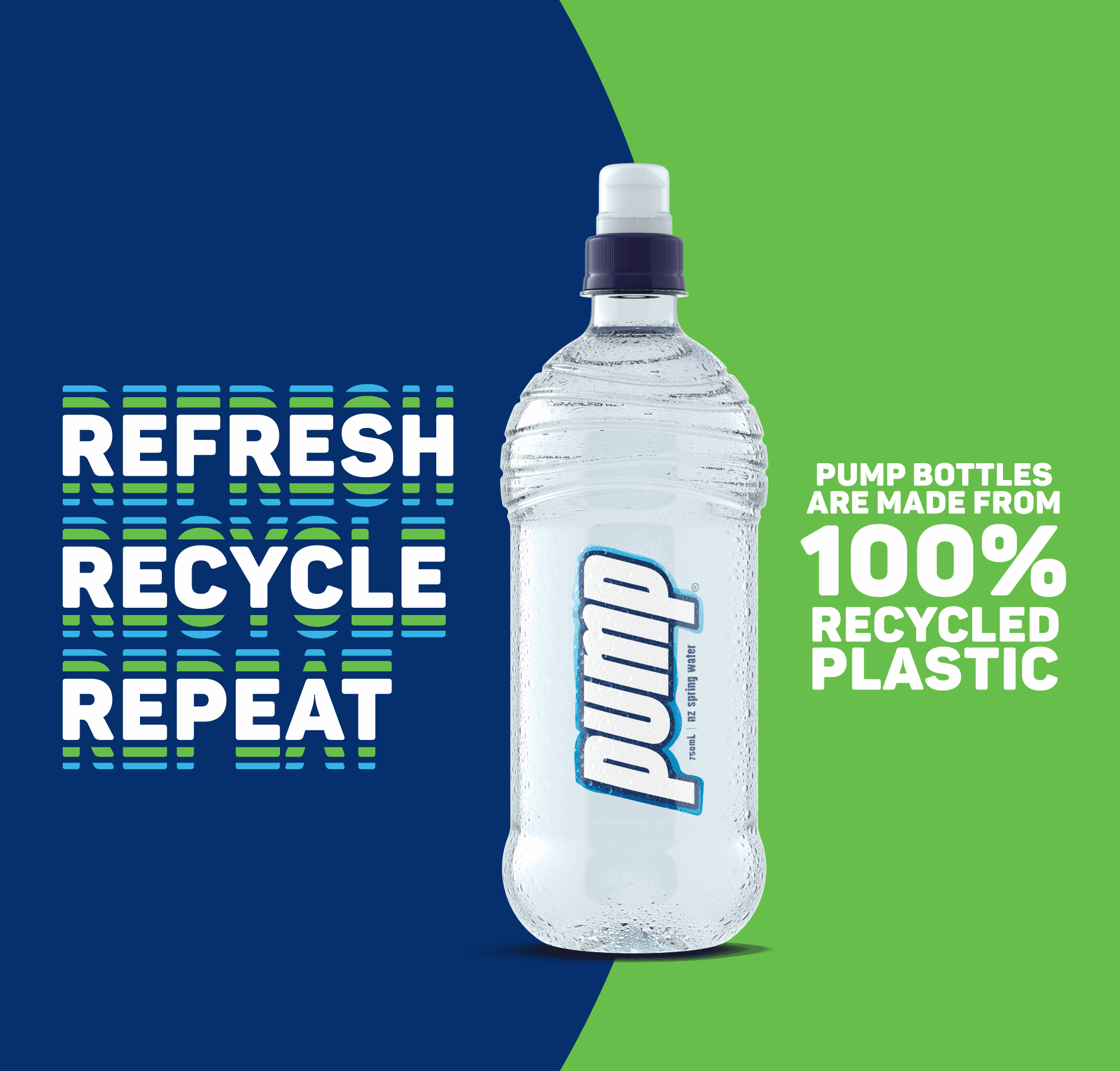 WE'VE MADE A POSITIVE CHANGE.
REFRESH. RECYCLE. REPEAT.
We all want to get the most out of life. We're happy to say we've been making a few changes – and it feels good! Pump bottles are made with 100% recycled plastic.
This means our bottles are also 100% recyclable, so by doing the right thing and recycling, you're giving each bottle the opportunity to have another life again...and again.
It's as easy as refresh, recycle, repeat.
We're on a journey of change and we'll keep you updated as we go. Stay tuned!