Sourced from the North Island
In 1997, Pump was created and launched in New Zealand as one of the first bottled spring water brands in the country.
Pump water is bottled from two springs within New Zealand. In the North Island, Pump water is bottled at the source from Te Waihou (also known as the Blue Spring), which lies near the foot of the Kaimai Ranges.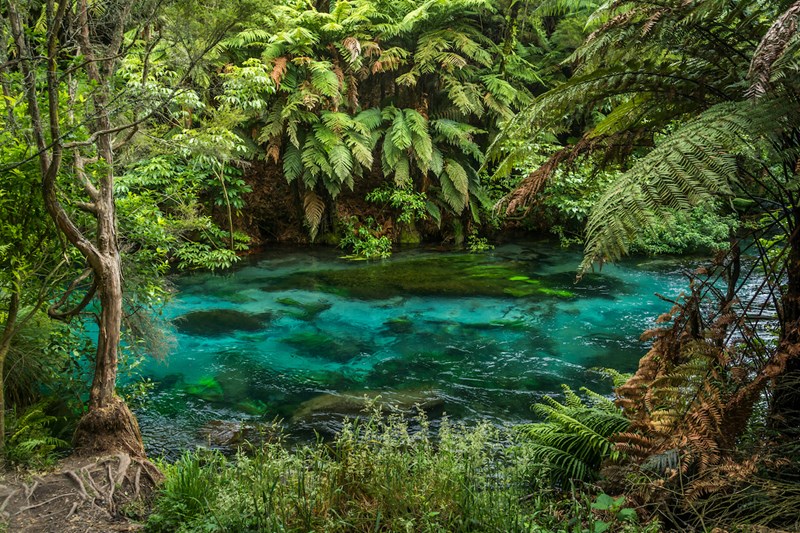 Sourced from the South Island
In the South Island, Pump is sourced from the Wainoni Spring, found near Christchurch. Nothing is added during the process, which makes Pump one of the purest waters in the world.
Both springs that Pump water is sourced from are classified as artesian springs. The water naturally arises to the surface without the need for machinery or energy, as an underground aquifer feeds the spring.
The springs are also a renewable source of water. It is replenished far quicker than we could ever take it, at a whopping 30,000 to 40,000 litres per minute.
What makes Pump great
Everything that makes a Pump bottle the best choice has been thought through with the busy lives that us Kiwis lead in mind. From the sipper cap, chosen for its superior quality and increased water flow capability to the squeezability of the bottle – developed specifically to ensure the water can be pumped into the user's mouth for fast re-hydration.
Pump is built for endurance and durability. Made from BPA free materials, all Pump bottles are made from 100% recycled plastic. This means that when recycled, Pump bottles can go on to have another life. 
Today, Pump continues to be New Zealand's most iconic water brand and is synonymous with hydration for Kiwis on the go.